GEARBLAST:UK 2019
23/24/25/26 August 2019
Gearblast has finished for another year. Thanks to everyone who attended!
---
---
Welcome to GearBlast:UK - an event unlike any other!
We are extremely excited for our 10th year anniversary of our involvement in the gear fetish community. Join us at The Facility Studios, Walsall for another great event in a well-appointed and superbly located venue who are no strangers to fetish events. It is the perfect pervy play-space for us, boasting a variety rooms of different styles and sizes.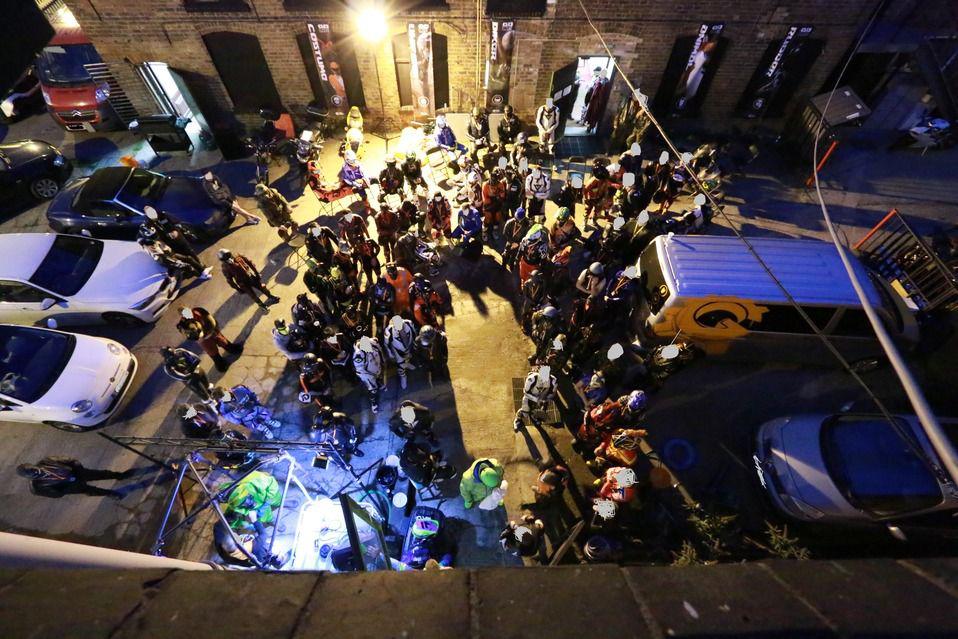 The venue is located very close to the centre of Walsall, within easy walking-distance of two major hotels and with excellent transport links to the rest of the UK, Europe and International locations.
This year we are opening from Friday evening to Monday afternoon. We've got almost an entire weekend arranged with the stalwart evening parties, GearWalk, GearKarting and Ride-Out alongside some great new features including workshops and a new heated outdoor area.
GearBlast:UK, like its American and European brother-events, is the perfect place to meet and hangout with other likeminded guys into a wide variety of full coverage gear in a relaxed, comfortable and safe environment.
This is an ideal event for guys into gear to meet, socialise and play. So as long as it's safe, sane, consensual and legal you can indulge your perviest fantasies in a friendly, relaxed and comfortable environment.
We operate a strict dress code - rubber, leather, biker gear, neoprene, sportswear anything that covers you up completly! Be creative and mix it up! See the [gallery] for inspiration.
Changing area and an attended cloakroom are provided at the venue.
Keep checking this site as we reveal more details about what will be happening in the run up to the Event and make sure you join the telegram groups we have set up details of which will be on the ticket confirmation sent to you after purchase, or on your dashboard after logging in.
We have a lot planned for you this year and we're really excited to share the details with you in the run up to the event.

---